Folktek Collection Volume 1 (virtual instruments)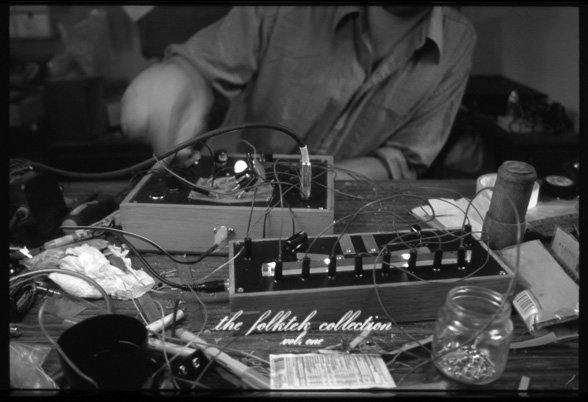 "The Folktek Collection Volume One by Big Pauper with Arius Blaze is one of the most unique sample collections I have ever heard. Each sample has been meticulously recorded with careful attention to detail and playability. I have longed for having many of their beautiful instruments and this collection now brings all of that into one environment. Highly recommend to all producers/sound designers looking for new sounds that are totally unique and out of this world!"
-Richard Devine (Warp Records, Native Instruments)
With the release of the Folktek Collection Vol. 2, the price has now been lowered. An update for all current and previous buyers will be available for download by the end of 2018. This will bring the collection more up to date.
___________________________________

Welcome to the work of Folktek, sound artists producing some of the most elegant and strange world-renowned hand-made electronic instruments. Now, we've painstakingly recorded these obscure instruments and created a collection of sample based virtual instruments for Kontakt 4 from Native Instruments.
The Folktek Collection Volume One by Big Pauper with Arius Blaze digs deep into the copper clad lines of electric and pulls fourth the nastiest, sweetest, most monstrously beautiful and torturous sounds of Folktek.
One year deep, with more than thirty thousand dollars worth of Folktek gear at our fingertips, and we've got Volume One – a massive collection of 64 unique, gritty and glitched-out virtual instruments. Featuring over 1.74gb of well arranged waves, keyboards, ambience and kits, fully integrated into Kontakt for the best possible playability we could virtually conjure. Our virtual instruments are multisampled, feature custom programmed user interfaces and cannot be found anywhere else.
Volume One features sounds intentionally designed for a broad range of artists and players - whether you're scoring a film and need something atmospherically innovative, a producer tired of the same old 808 sounds, or a musician looking for an expressive new sound to "play".
You're welcome to download the pdf manual below, which includes a complete desciption of each Virtual Instrument, source of the sound, style of the sound and list of controls.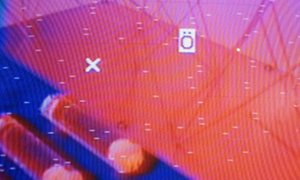 Collection specs
A grand total of 64 virtual instruments
1.74GBs of data
16-24 bit 44.1khz Sounds
Works with Kontakt 4+

For Windows & Mac OS
Over $30,000 worth of Folktek instruments sampled
Abstract, Ambient, Noise, Percussive & Synth VSTs.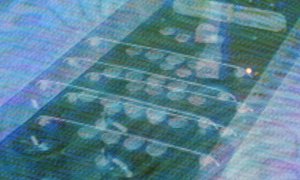 Fully Integrated
The Folktek sound represents a large body of work (hundreds of instruments) created over the past 12 years.
In this project, we've done what very few folks could possibly do by allowing multiple small scale and larger folktek works to intermingle. We asked the question; what happens when the Harmonic Field taps into the Time Scape Wave Sequencer and runs through the Time Machine? We found exactly the sound we were looking for and spent hours recording just that with very specific intentions - to make those sounds easily playable and well laid out while giving the player options for going deeper.
This collection takes what we believe to be the finest of Folktek work and the sounds they create and fully integrates them into Native Instruments Kontakt. The result is a vast array of individual virtual instruments, from ambient sound scapes to hardcore percussion, intended to provide control over those sounds and arrangements in a way that only having the physical Folktek works could provide.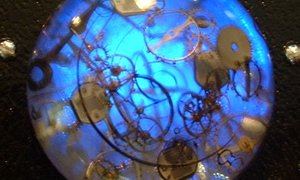 Kontakt
As we've mentioned, this collection is fully integrated into Kontakt 4. If you use Kontakt, you know very well what the possibilities are. For those of you who are not fully versed in modern software, these sounds can still be at your fingertips. We've designed the instruments to function on a surface level or to go much deeper depending on how far you choose to delve. For this particular collection of VSTs, you must use Kontakt.
This allows you to use your computer keyboard or midi controller to play the folktek virtual instruments however you like. Every musician or composer will find thousands of sounds to work with in the live or studio setting. We've simply added another world of instruments to your aresenal.
We have no affiliation with Native Instruments or Kontakt and this collection is simply sold as an "instrument library".
Free Downloads
Purchase
The Folktek Collection Vol. 1 is $149.79 usd. Payment is accepted via paypal or credit card and the collection is easily downloadable. As soon as your payment is processed, you'll recieve a password and will be directed to the download page where you'll aquire the full disk image.