vinyl and digital album: Meditations in Jazz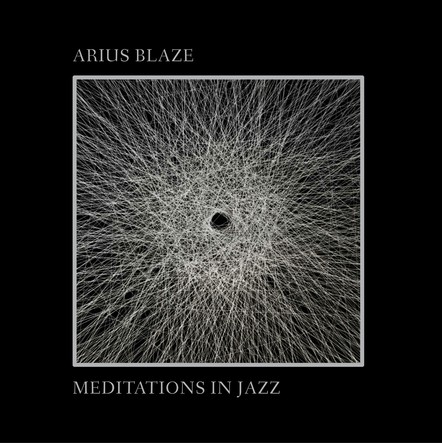 The first full length release for Folktek Records: Arius Blaze "Meditations in Jazz". Available as a 2xLP, 180 gram, old style tip-on gatefold with digital release, or digital release only.
Get it on the Folktek Records website: http://folktekrecords.limitedrun.com/products/596832-arius-blaze-meditations-in-jazz
or order the vinyl here.
Listen below or on bandcamp: https://ariusblaze.bandcamp.com/releases
Meditations in Jazz is an exploration of a memory. Blaze creates a minimal composition rooted in tape loops, reflecting on a free jazz experience that still exists and unfolds in an abandoned warehouse somewhere in the old slums of a vacant city. Each of the four parts is an atmospheric contemplation, expressing different aspects of the same experience.
The first digital and 2xLP release for Folktek Records.
released July 7, 2017
Recorded in the Impossible Box (Portland, Oregon), May 2017
Mastering: Timothy Stollenwerk at Stereophonic Mastering